Dear guests,
summer 2021 will end soon. Our restaurant will be open until Sunday, 17th October. We also open on two weekends in Novemver for our annual Martini Goose festival (look at the Link for more information).
We want to thank you all for your visit this summer! We wish you a wonderful autumn and a lot of health! We look forward to see you again in winter 2021/2022.
Below some pictures of our summer.
Best wishes,
the family Faistauer
After a one-year-break cause of Corona we had gooses again. They enjoyed the contact with our chickens.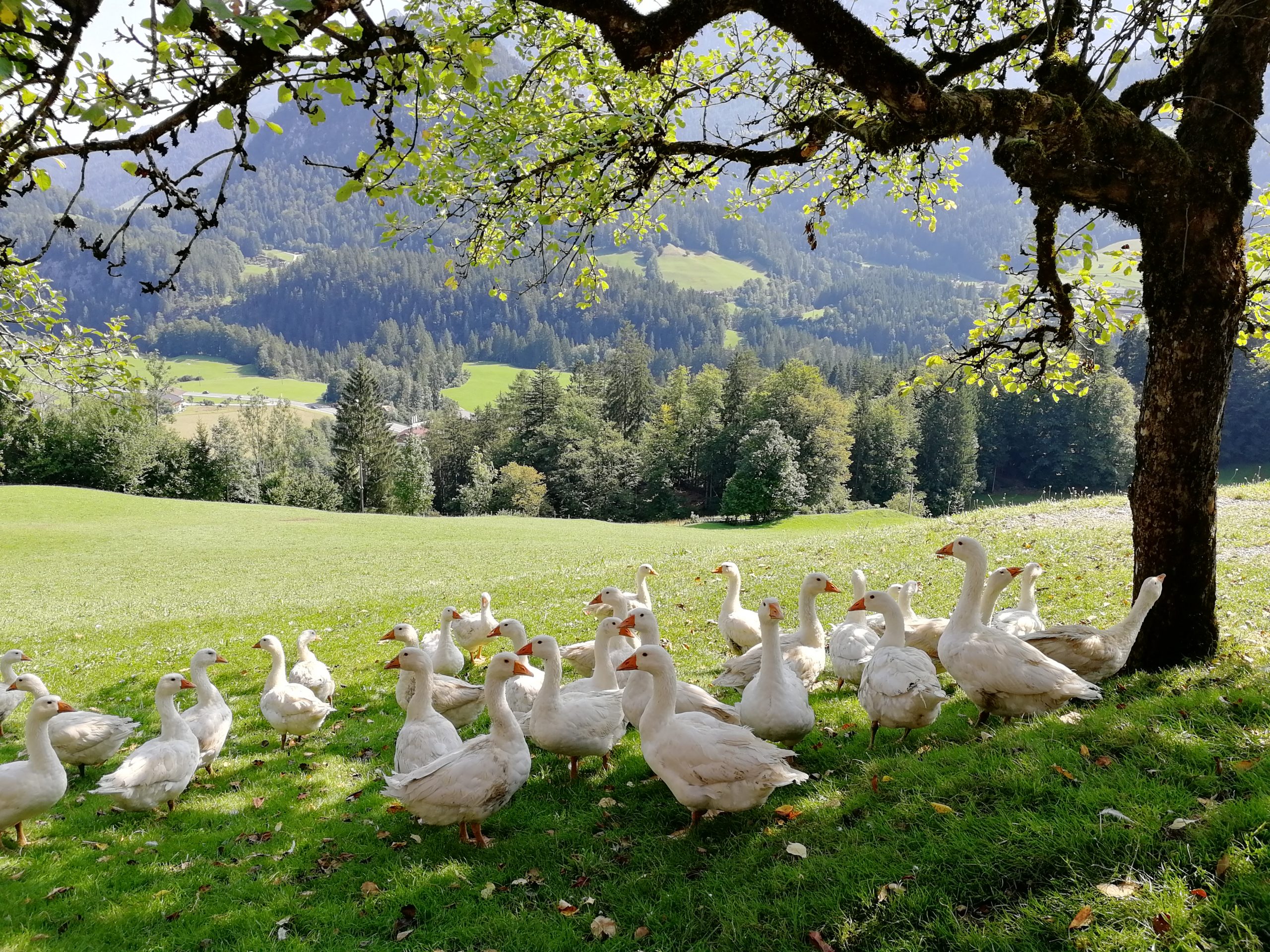 The gooses enjoy the view.
Our cat Mimi got babies
Our traditional herb bouquet (called "Kräuterbuschen" in German) for Assumption Day on 15th August.
  The Krepper team 2021.
Farmer Norbert during hay harvesting.
Our cows on the way home from a wonderful alp summer at the "Loferer Alm".