Dear Guests,
the summer of 2022 will come to an end soon. Our restaurant will be open until Sunday, 9th October. We have a break until Christmas then. We only open during 2 weekends in November for our annual Martini Goose Festival. Moore information about that please find via this Link.
Thank you to all our guests from this summer – it was a pleasure to meet you!
Now we want to show you some pictures of our summer and autumn 2022.
Best wishes from Lofer,
the family Faistauer
Norbert, Maria, Georg, Tanja, Jakob und Rosa
Our gooses when they were only a few days old.
Our Pinzgauer cows spend the summer on the Loferer Alp.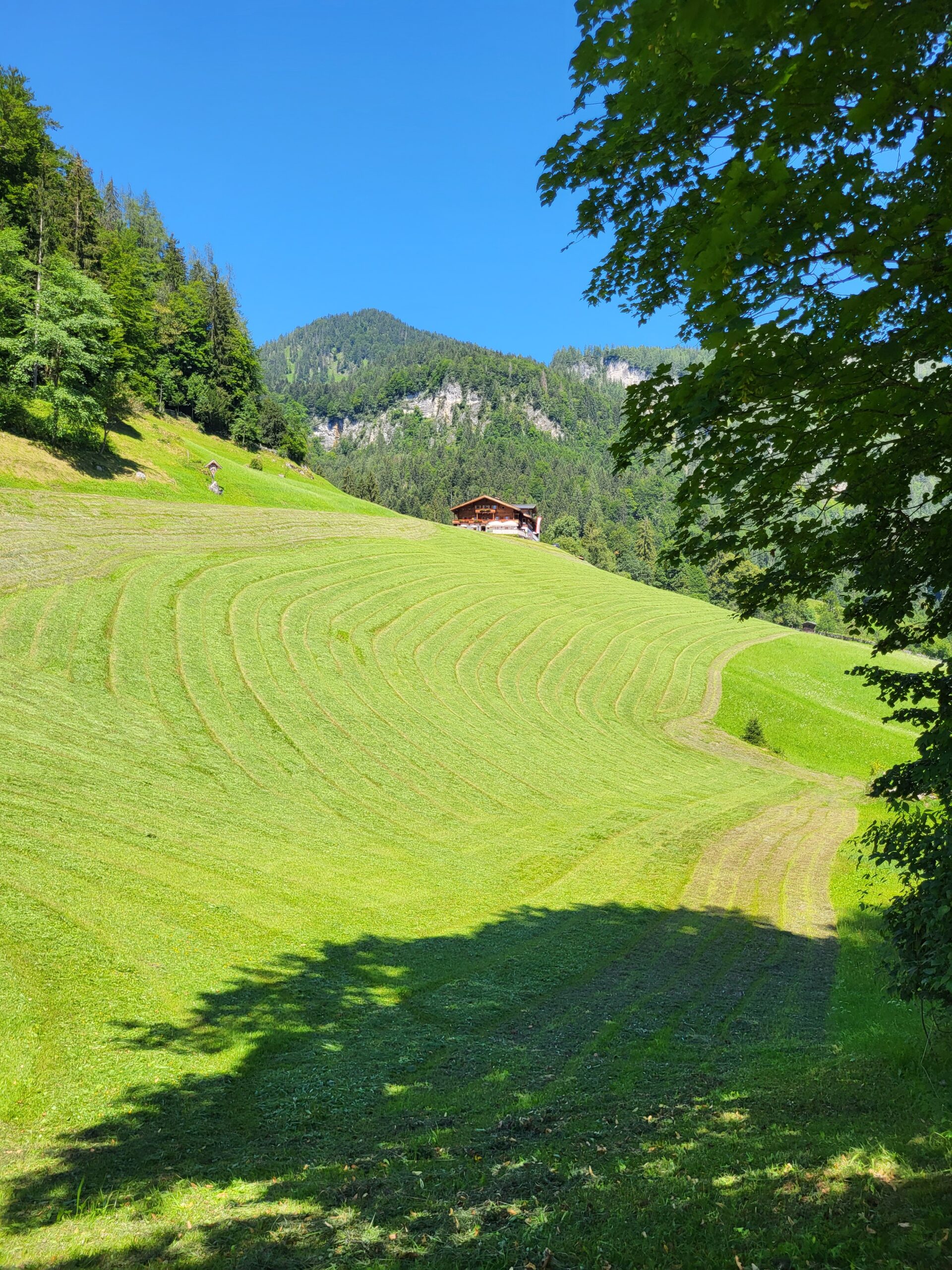 Hay harvest: The grass has been cut and gets dry in the hot summer sun.
Our new restrooms. We renovated them this spring.
Our traditional herb bouquet (called "Kräuterbuschen" in German) for Assumption Day on 15th August.
When walking to our farm you come across this romantic bench.
Our gooses
End of September our cows returned home from the alp
Our cows helping to harvest apples. We made apple juice from our own apples like every year. You can buy that apple juice in our restaurant.