Dear guests,
our restaurant is closed at the moment. We are working on our farm and in our restaurant. We will open again soon and have two surprises for you: we are renovating our toilets and for our small guests we have now a new playhouse with a slide and a sandbox.
Watch below some pictures of our spring 2022 at the Krepperhof.
Best wishes and see you soon,
the family Faistauer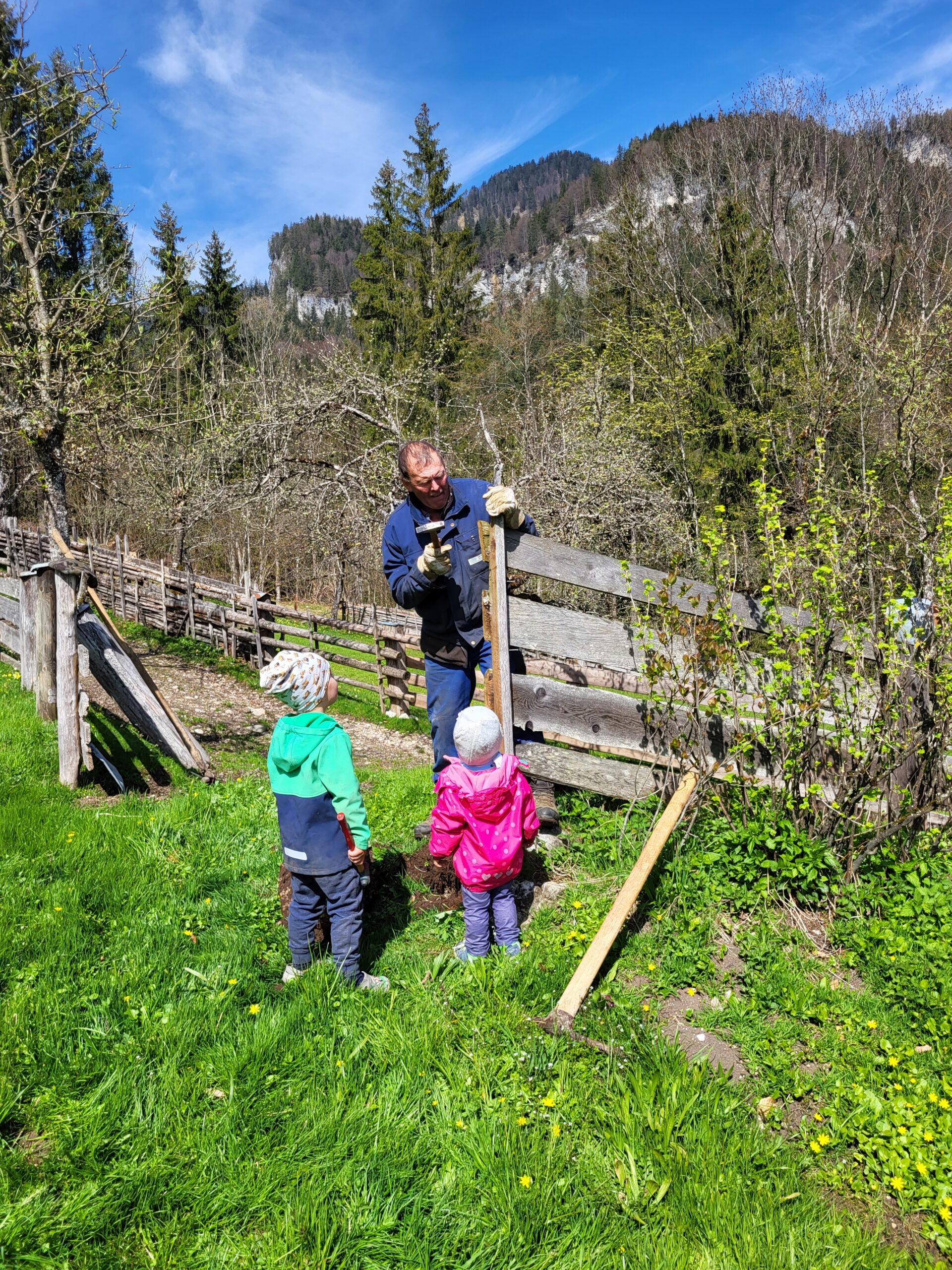 Grandpa Norbert is fixing the fences of our farm.
The old tiles of our toilets. As soon as the renovation is finished, we will open our restaurant again.
In the meanwhile the kids are testing our new playground.
Our fruit-trees are currently blooming. We hope for a good harvest of apples, pears and plums in autumn.
We planted pumpkin and zucchini. Hopefully we are able to serve great dishes with them in autumn.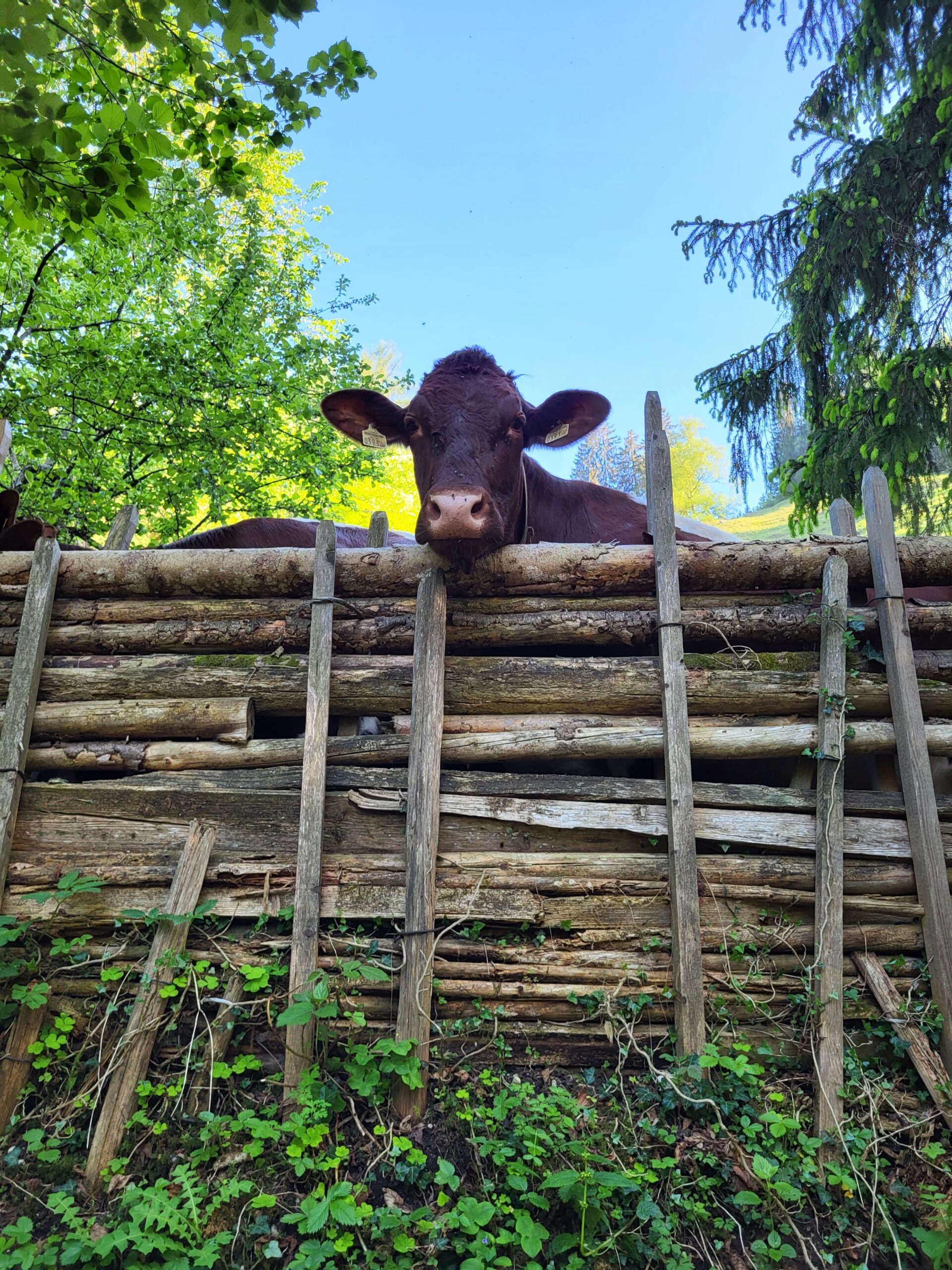 Our Pinzgauer cows enjoy the fresh grazing land outside. Soon they will walk on the Loferer alp. There were also born quite a few calves this spring.